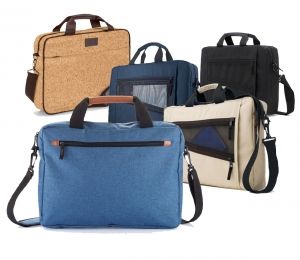 Business bags | bags for laptop | document bags
Business bags laptop bags document bags Among the variety of products you can find a business document bag made of polyester, non-woven fabric, or natural materials such as cork. A wide variety of models - you can take a shoulder bag, a backpack bag, as well as conference bags to carry in your hand.
Due to their quality, the bag models are designed to be used for a long time and come in a variety of colors. We offer business bags in different price ranges from the cheapest non-woven document bags to high-end business backpacks and laptop bags.